Get ready to celebrate Thanksgiving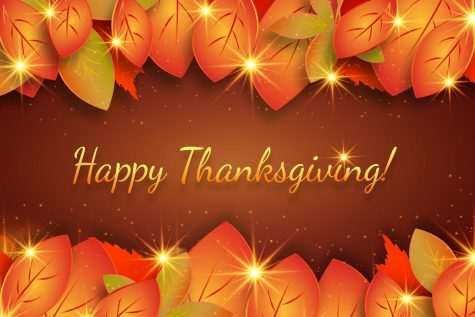 Thanksgiving is one special day that you and your family can get together and have a fun time while stuffing your faces with all the good foods. It is a time to celebrate with family and friends. Over the years, many people have developed strong traditions that carry from year to year. Some families like to share what they are thankful for while eating their meal or watch football while the food is cooking In my family we put up our Christmas tree after eating. Then, the parents and teens would go Black Friday shopping all night.
But, there are lots of traditions families share during this special time of year.
"My family gets together and celebrates Thanksgiving like any other family would while we also watch football." – Thomas Maas, Four County Skills Trainer
"We have a big family that we celebrate with on Thanksgiving. My family goes to house to house since my family is too big to fit us all into one house. We also celebrate my son's birthday on Thanksgiving because he was born the day before." – Missy Conner, Main Office Secretary
"We celebrate at my mom's for dinner. My mom makes Cornish hens instead of turkey so that we each get our own. With our own Cornish hen, we get to break our own wishbones. This year my niece is coming down from college with me to celebrate Thanksgiving and relax." – Joy Dewing, English teacher
"My family has a big gathering with family and friends with about 50 people. We like to keep the family connected during this time of year. I will bring food or my family will sometimes cook it at our house. Thanksgiving and holidays are very important and special. Bringing families together is important. Being able to keep people together during holidays is a must. Sometimes we do not see each other and during the holidays, we are able to stay connected within the family." – Jason Spear, vice principal