Swim teams dive into new season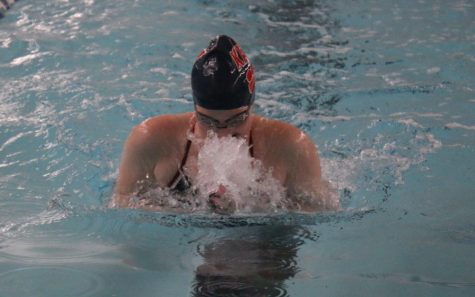 The Wildkats are making a splash this season as the boys' swimming and diving team kicked off their season with a win on Nov. 22 against Manchester. The Kats won 110-23. The girls' swimming and diving team started off their season with a loss to Western on Nov. 16, but quickly rebounded and came out on top against Manchester. 
 "It never feels great to add a loss to the record but it allows for our team to improve," senior Macee Reckard said. "The first meet of the season is always tough with having a short amount of time to train, but I am confident that with more training our team will come back stronger and add wins to our record." 
Both the girls' and boys' teams have set goals for their upcoming season. One goal is to support every team member each practice and meet.
"Some goals as a team this season are to stay positive and include everyone so that everyone can do their best and have the support they need from their peers around them," said Paige Wison.
Both teams take on the Logansport Berries in a home meet on Saturday. Start time at the KHS pool is 10am.