Love is in the Air
February 3, 2023
What is the best Valentine's gift to get?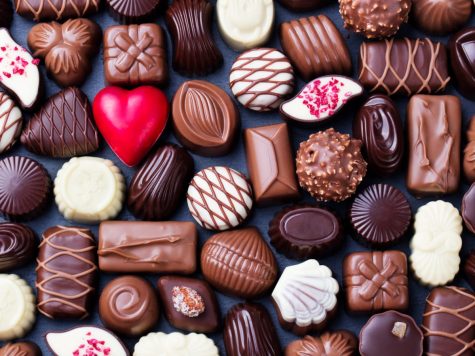 Sorry, there was an error loading this poll.
It's about that time when significant others and friends celebrate each other; Valentine's Day is approaching. St Valentine's Day is an annual festival to celebrate romantic love, friendship and admiration. It originated as a Christian feast to honor Christian martyr Saint Valentine. Through later folk traditions the day has become a significant cultural, religious and commercial celebration of romance and love in many regions of the world.
But, celebrating a day that's all about love can be hard if you aren't in a relationship. Over the years, Valentine's Day has changed into a day to celebrate the people you care most about. 
According to the New York Times, "Romantic love is a beautiful thing, but it is not the only way to feel connected, to feel seen, to feel loved. It's not even the most important way to feel those things. The fullest happiness comes from a community – a real community of real people."
So, if you don't have a boyfriend or girlfriend, consider celebrating with your friends or your family. Galentine's Day, celebrated on Feb.13, has gained popularity ever since Parks & Rec character Leslie Knope created it, saying, "Every February 13, my lady friends and I leave our husbands and our boyfriends at home, and we just come and kick it…"
Gather up your friends for a movie night or dress up and head out for a fancy dinner, just take time to celebrate your friendships.
"I've celebrated Galentine's Day with a horror movie marathon via Facetime, Skype and Zoom with some friends from college," said English teacher Catherine Gray. "The idea came from our Galentine's Day festivities in college."
If you have a boyfriend or girlfriend, now is the perfect time to start planning for the holiday. Get them their favorite snacks or candy, cook them their favorite meal or plan a movie night and watch their favorite movie. It's nice to shower the people you love with gifts, but it isn't about how much money you spend. Put time and effort into thinking of a gift that is meaningful.
However you choose to celebrate Valentine's Day or Galentine's Day, remember to show the people you love how much they mean to you. Don't forget, Galentine's Day is Feb. 13 and Valentine's Day is Feb. 14, so start planning now.