KHS adjusts to new restrictions
In the heat of the Covid-19 pandemic, Kokomo High School has undergone many changes. With change brings challenges. New guidelines have been set in place to ensure the safety of the students and staff at Kokomo High School. However, these guidelines were challenging to develop and put in place. 
  Students may not be aware of the many challenges the administration faced in developing these guidelines for Covid-19. Principal of Kokomo High School, Angela Blessing, stated, "The main difficulty in creating new procedures was the unknown about COVID-19 and the lack of direction of the CDC and the state health department.  In July and August what was known about COVID and its transmission was changing on a daily basis and it was challenging to put new procedures into place for students and staff with so many unknowns." 
WIth these new guidelines comes the challenge of sustaining a great learning environment for the students at Kokomo High School. When asked about how these new guidelines affected the staff at Kokomo High School, Blessing replied, "The staff at KHS is incredible.  Their main concern was to ensure that we provided high quality learning opportunities for students.  We worked together as a team to make sure we had procedures in place for staff and students including a hybrid schedule, staggered arrival and dismissal times including changing classes, directional hallway signage and reinforcement of good hygiene routines." 
Though these new rules and procedures may limit the social interaction in and out of the classroom, they have been put in place in order to safeguard the ones we know and love in this trying time. Although it may be difficult for all of us to conform to these new rules, it is within our best interests to continue to stay cautious. Blessing says, "Everyone needs to stay diligent regarding washing hands and wearing their masks.  We want to stay in school and continue to have all of the things that make KHS a great place and if everyone does their part we will have a successful school year." 
With all of our 
About the Contributor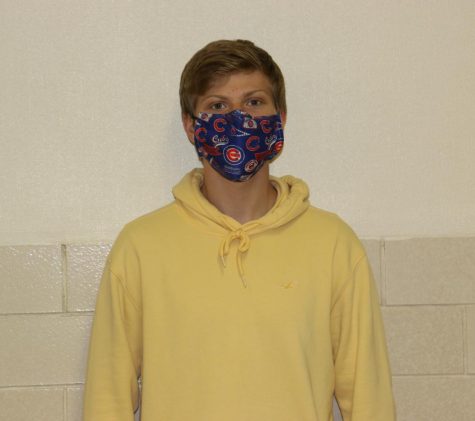 Rolland McKibben, Reporter
Rolland McKibben is a sophomore here at KHS and new to the school paper staff. He enjoys sweet serenades, vivacious rides on the gondola, and long walks...