Spring sports kick off 2021 seasons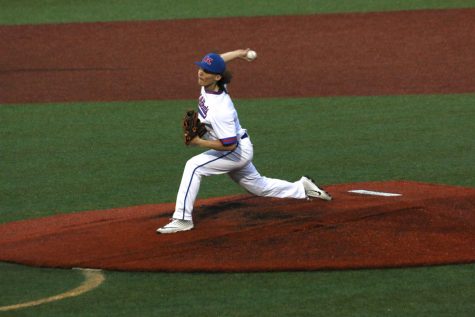 As the starts to turn a little warmer, the KHS spring sports teams begin their seasons. Boys' and girls' track and field, unified track and field,  baseball, boys' golf, softball and girls' tennis are now in season. Here's everything you need to know about your favorite sports.
The girls' track and field team has already started practicing throughout the week.

"We go out doors as much as possible to utilize the track, the jumping, and throwing facilities," said head coach John Malone. Malone's  expectations for the season are to "finish in the top four at Conference and top three at sectionals and to break a few school records along the way."
The boys' tack and field team started training for the season Feb. 16. Coach Jordan Ousley has high expectations for the boys taking the field this year.
"Our expectations are to compete in all of our meets, as well as show improvement week to week. Our team this season is very young, so a lot of learning will be taking place during the first couple months of the season," Ousley said. "We have a pretty tough schedule that should have us as prepared as possible heading into the sectional during the month of May. Individually we have boys with dreams of going to regional and state, so we are working hard to make those dreams a reality."
But like the fall and winter sports seasons, Covid also has played a role in spring sports this year. 
"I am hopeful COVID doesn't play a huge role, but I know we will have some hiccups here and there.  All we can do is do our best at avoiding those during the months of April and May. Our team will have to be very flexible and be ready for changes that can happen every day," Ousley said. 
The boys' golf started practicing March 15 with new head coach Mathew York. 
"I expect to have fun with the kids.  I want them to appreciate and respect the game that we play.  Since this is my first year, I expect to learn a great deal about how to manage the season," York said.  As far as expectations for the team's success, I'm not really sure.  I have some excellent golfers coming back after a year off, so I expect to win several matches, but I'm really more concerned about having each golfer improve as the season progresses.  I have a few newbies, so they will have a lot to catch up on as well."
Coach York is excited to see what his new team can accomplish this season.
The girls on the KHS tennis team have been putting in the work since the return to school in January. Head Coach Sarah Hemmerich has high hopes for the season. 
"Right now I know of 30 young ladies who have indicated they want to play tennis.  Not only do we have numbers this year, but we also have several ladies that are very athletic.  We expect to get better as the season progresses and to compete at a high level every match," she said. 
The KHS baseball team recently announced they will be teaming up with the Western baseball team to host an invitational on Friday, April 9 and Saturday, April 10. Games will be played at Kokomo Municipal Stadium and Highland Park Stadium. The Kats take on the Fishers Tigers at 6pm on Friday at KMS. For more information and game times, visit kokomoathletics.com.